WordPress Monthly Care Service
Monthly care for your site from the WordPress experts.
COMPLETE SOFTWARE UPDATE FOR THE ENTIRE SITE
Our experts will keep your site's plugins and themes up to date every month. We will also verify the updates and their compatibilities with the core site.
AUTOMATED DAILY BACKUP FOR YOUR SITE
We will configure an automated backup system to ensure your assets are safe. The data can be safely restored at any moment you want.
MONTHLY CARE REPORT FOR YOUR WEBSITE
You will receive a detailed monthly report that includes all the elements that were taken care of in the respective month.
MONTHLY CORE WEB VITAL AND SPEED CHECK
We will ensure your site loads fast and no issue on core web vital arrises allowing you to concentrate on productive work.
SPEEDY SITE'S SIMPLE GUARANTEE
Hassle-Free Processes
Easy to get started
We follow these standard steps for every site we receive at speedy care service. Our developers follow the exact same process for all the sites while executing the mentioned tasks.
All the changes made to your site are noted in a log file and delivered to you with additional recommendations and long-term assistance even after the service ends.
Place Your Order
You will follow a couple of simple steps to complete your order. You will be asked to provide us access to your site and the order will immediately be registered with one of our professionals.
Track Service Status
You can track our service status on your site through our service panel as well as communicate with the support team. Feel free to share your opinions with the experts.
Experience A Smoother Site
We work hard to get take care of your site as you would do. Our experts will take good care of your site's appearance and functionality while executing the caring tasks. We are confident you will feel a much smoother experience when we take care of the rest.
FOCUSED ON WORDPRESS CARE SERVICE
Choose the plan that suits your requirements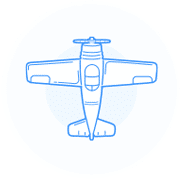 BASIC
One WordPress Webite
Monthly Core Updates
Monthly plugin Updates
Monthly Theme Updates
Monthly Site Health Check
Monthly Web Vital Check
Review Plugin Performance
Fix site issues
Automated Backup Service
$45
Sign Up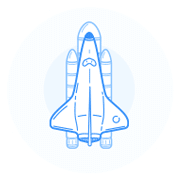 Intregated
Monthly Core Updates
Monthly plugin Updates
Monthly Theme Updates
Monthly Site Health Check
Monthly Web Vital Check
Review Plugin Performance
Fix site issues
Automated Backup Service
$220
Sign Up